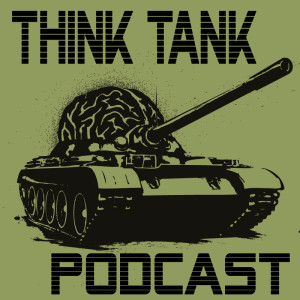 Monday Aug 10, 2020
Think Tank Podcast - A Gray State, Part 1
Dreem2Reality Entertainment presents the Think Tank Podcast.
On today's show: Ryan and Dave host! The guys start the show by watching the Netflix documentary, A Gray State,while pausing and discussing through-out. After the documentary ends, the guys discuss their theories on what actually happened while looking into some additional things concerning the deaths of the Crowley family, which sets up next week's part 2 episode. Enjoy!
Subscribe to the D2R Podcast Network on the Apple Podcast app and don't forget to rate and review while you're there. You can also find the D2R Podcast Network on any podcast streaming app. Just search: D2R PODCAST NETWORK and subscribe.
The guys would love to hear from you! Call the podcast hotline and have your voice heard. Dial 872-242-8311 (USA-CHAT-311) and leave a message!
If you enjoy listening to The D2R Podcast Network, then spread the word to everyone you know. Your word of mouth is our best advertising method and we appreciate your support. Thanks for listening and share!