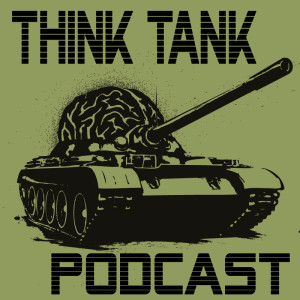 Thursday Aug 15, 2019
Think Tank Podcast - Deep Dive Into Epstein's Island
This is the D2R Podcast Network's 1000th episode!!! Thanks for your continued support!
Dreem2Reality Entertainment presents the Think Tank Podcast.
On today's show: Ryan and Dave host episode 187! Ryan breaks down Jeffrey Epstein's ongoing controversy concerning all of the elite guests including a former President, the tunnels, the underage girls, the sulfur crested cockatoos, the temple, the fake tennis court provided as cover by Google, the hunting grounds, the child handlers, the fake modeling agency front companies, the Disney connection, the Manhattan blackout, the suicide or possible murder attempt, and so much more that was all hidden in plain view on Epstein's islands, his New Mexico compound, his New York condo, and his Florida estate. The vile acts that were happening at these mysterious locations as well as the household names that were involved will shock you to the core. Are you ready to take the red pill and wake up?
Please subscribe to the D2R Podcast Network on iTunes and don't forget to rate and review while you're there. You can also download the Stitcher and Podbean app to your device for free and search: D2R PODCAST NETWORK and subscribe.
The guys would love to hear from you! Feel free to call the podcast hotline and have your voice heard on a future episode. Dial 872-242-8311 (USA-CHAT-311) and leave a message and we will play your voicemail and answer your questions live on an upcoming episode!
If you enjoy listening to The D2R Podcast Network, then spread the word to everyone you know. Your word of mouth is our best advertising method and we appreciate your support. Thanks for listening and share!